A couple of months ago I ran into an incident that I could not believe. Something so traumatic that seemed like it was one of of those bad youtube makeup tutorial bloopers, of what not to do with your lashes. YES, MY LASHES!
Since that horrible lash extension a few years back now, I've been scarred from doing anything on my lashes except for non waterproof mascara. My girlfriend Heather, a professional Makeup Artist, would give me tips on how to keep my lashes in tact. Everything was going so well, until this dreadful day.

OFF – WITH – YOUR Lashes…..?
It was a bright sunny day, perfect day for my girlfriend to throw her birthday fiesta. I decided to gussy up for this pool party, with the thought of my coworkers being there and their attitude as well to beat their face with makeup in their bikini, I didn't want to feel left out. This time I wanted to try something new and curl my lashes.
Everything was set on my face, the last thing I had to do was to slap on some mascara. SO, lash curler in hand I clamp down on my beloved lash hairs than – SNIP! Off with my lashes! The one thing I cared for so long on my face and just gone in seconds. What I failed to notice is that the curler had a corroded rubber piece, so that when I clamped down, it was metal to metal creating a scissor effect.
In the pictures you can clearly see an exact line of where I cut it off. I still went to the party of course but with a stack of falsies, looking very extra if I do say so myself.
Back at the salon I expressed to clients the traumatic accident and they definitely felt for me. I mean it wasn't like I stubbed my toe. It left a mark on my face that was like a scarlet letter, announcing to the world how I don't know how to do makeup.

Moodstruck Esteem Lash Serum
Thank God for this Angel, Ms Miranda. A dear client of the shop, who part time works as a beauty consultant for the face brand Younique, heard my plea and presented me with this miracle product Moodstruck Esteem Lash Serum.
If you've heard of Latisse, it's very similar what it is, except you don't need a Doctor's note or pay the heavy price tag. Only $42, after 28 days you should see fuller, thicker, longer lashes.
I haven't heard much about this new product that just launched, nor did I do my research to know if it caused herpes on my face, but with something this good, I'm down to try anything. Also, Miranda has also sold me the Moodstruck 3D Fiber Lashes and I need to buy another case of it, because that really helped volumize and lengthen my lashes at the same time. It was like wearing falsies without all the extra added work. So, I believe at this point I can trust her judgement.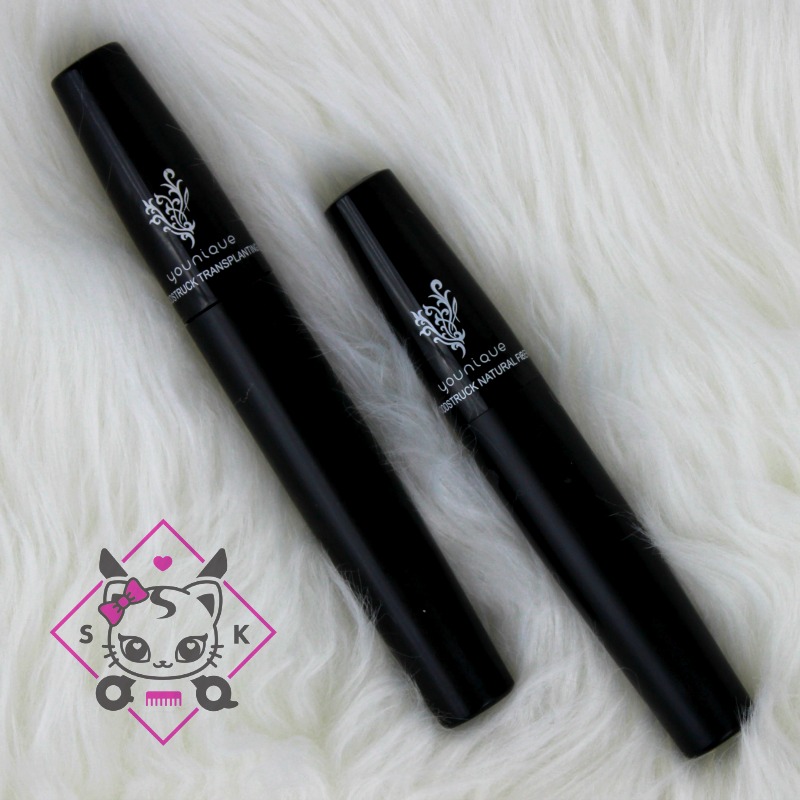 All she said was to apply the serum to my lash hair with the convenient mascara wand applicator, before I go to bed. Which is  what I did every night for 3 weeks. I will say within the weeks I'd have a day here an there missed, but I have used the product enough to really see a difference.
This is the third week of me using the product and the area where I chopped my lashes off is gone. I'm so pleased to tell you, that this product is a home run. Prior to this I was also using castor oil, but that slowly strengthened my lashes. With this lash serum, I can tell the difference on the flick of the wings on the ends, as well as the exaggerated bottom lashes that I can now see, rather to them being always stubby.


Gotta Catch 'em All
To grab some of this for yourself, click on the link below to support my good friend Miranda. She's a trusted retailer for Younique. Younique is only sold by a trusted agent, and not sold in stores. If  you have any questions feel free to message her as well, as she's always been so helpful with my beauty needs.
Link to Miranda's Younique Products Shop
Link to Moodstruck Esteem Lash Serum

If anyone has come across similar beauty horror stories I'd love to hear them. Comment below, and please feel free to share this post:)
If you think this was a good blog check out more on these bottom links:

SaveSave
SaveSave