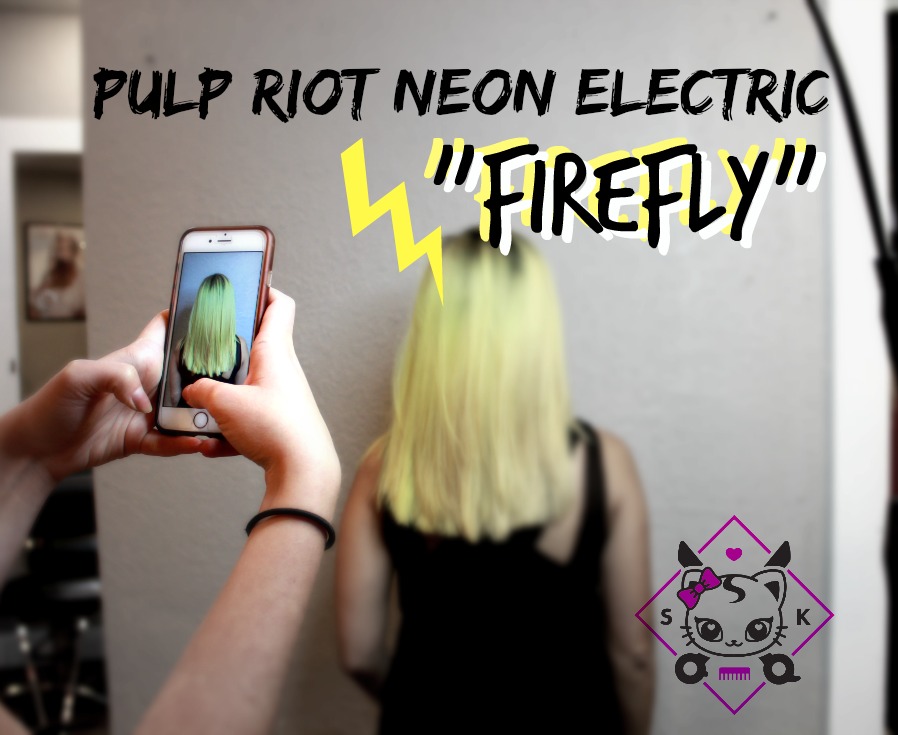 What do you know it's raining in Florida and I've got some time to kill, so why not color my hair using the new Pulp Riot Neon Electric Firefly?! Going brighter and more experimental with color and it's so much fun. Now that my color is light enough, changing flavors to my hair is a blast, especially when using the new Joico Eraser, which eliminates previous semi-permanent color, leaving me with the underlying pigment, creating the perfect blank canvas.
I chose Firefly from the infamous semi-permanent brand, Pulp Riot, because it's this intense luminous yellow that is electrifying, hence why it's from the Neon Electric line. So far from using Pulp Riot on my clients, I've experienced awesome results, that give me a good consistency, highly pigmented color, and most importantly, long lasting color. Of course with a mini lesson on how to treat your colored locks with the right product, clients come back feeling as lit as the day they left, and not meaning from the night before.
Of course being Pacific Islander, my hair is dark brown, F*IT let's face it, it's black! With my fellow comrades/salon peeps, 5 1/2 hours later with 2 people on my head at the same time at some points, created what you see today. For a regular client coming in with Virgin hair, meaning not chemically touched at all, I'd say get ready for heavy maintenance, multiple visits, and the investment in hair care products.
In the end, I'm super happy with my result. I am heavy fangirl Pulp Riot because they are so true to their expectations. I'm excited to try different colors within their brands. I know this fall Absinthe will definitely be on the list.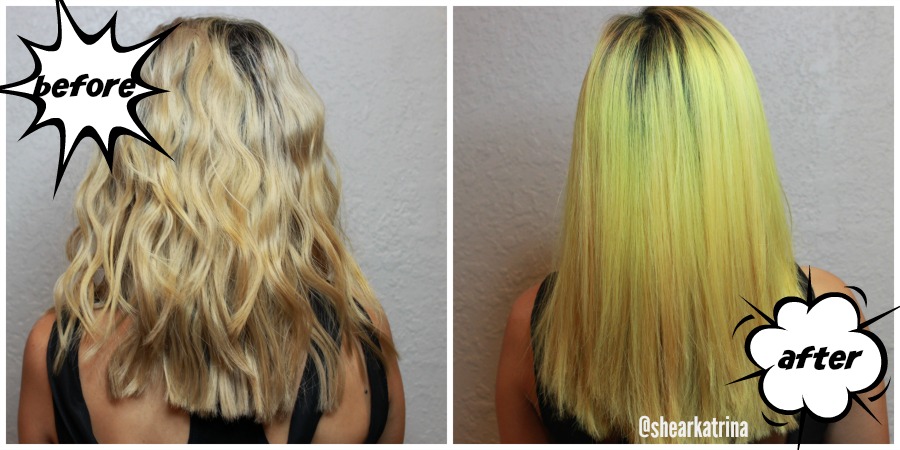 Special thanks to my salon peeps / gal pals for creating this color Monster and feel free to check out their IGs:
Comment below if you have any cool color experiences with Pulp Riot.
Also check me out on Twitch for LIVE styling vids twitch.tv/shearkatrina
Here's some previous blogs you might like as well:
SaveSave
SaveSave
SaveSave