Tis the season for Hurricanes and it's time for you to stock up on some emergency supplies. Along with boarding up your house and generators, my go to is Prêt-à-powder Très Invisible Dry Shampoo, from Bumble and Bumble.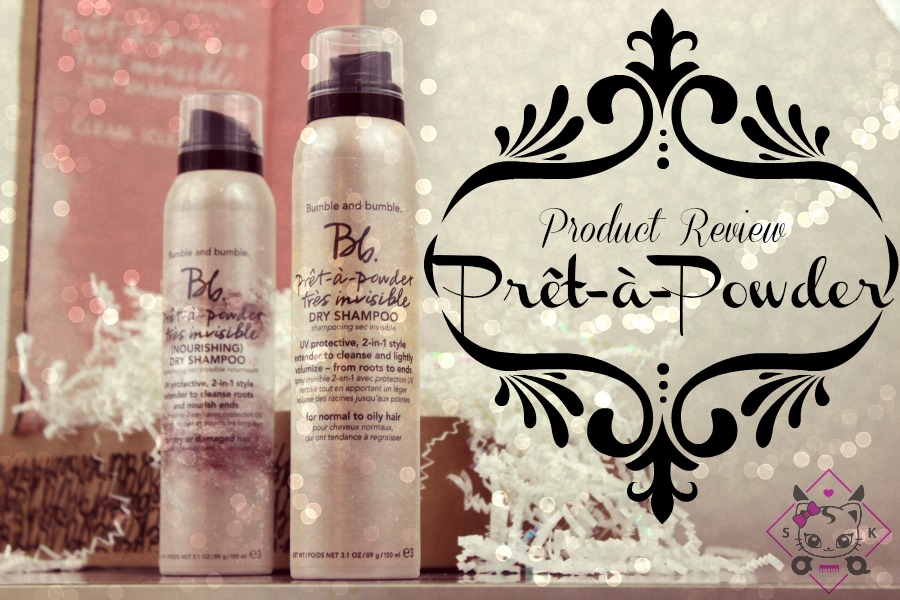 You may ask,"Katrina, don't you think that's a little superficial that you need to look good during an emergency crisis?"
Far from that, because due to lack of power, clean water, and the heat in Florida, a clean scalp can improve someone's day to feel refreshed and new. A simple act, can go a long way for people and can give instant gratification.
Très Magnifique
This month marked two new members to the Prêt-à-powder family and you need to get your hands on these. A couple of weeks we had a launch party on the new products and I say it was a pure hit. Both noted to "clean.(clearly.)" on the Bumble site, it gives you the benefit of absorbing all the sweat and oil from your roots to ends from French Pink Clay that is used as the main ingredient. The aerosol spray uses the clay to soak up filth while leaving no white residue, and leaving behind clean hair with UV filters to protect your ends from sun damage.
Welcome, Dry Shampoo and Nourishing Dry Shampoo, read on to know which one best describes your hair needs.
à la carte Prêt Dry Shampoo vs Prêt Nourishing Dry Shampoo
The only difference between the two is that the regular Dry Shampoo gives you everything you need, specifically recommended for fine to medium hair, that need volume at the roots.
The Nourishing Dry Shampoo gives you everything and for the people who need it, just a lil' bit extra. For clients like me who need a dash of a miracle, hair that's thick, dry, damaged and color treated, this shampoo holds the key of Hibiscus Extract that helps nourish your poor ends.

Voilà!
With the storm brewing to a Category 5, I knew this wasn't going to be an easy week for Orlando. Similar situations I've personally witnessed myself was back in '04 for Charley, leaving many people without clean water, no power, and desperate to feel a normal life.
Waking up after Irma there was no power, and anxiety struck whether or not we were going to have it later that day or even within the week. Checking out the damage outside you can already feel the rays of the sun beating down on my head, and I knew it was going to be a gruesome day for clean up.
After a long hard day of clearing up the yard from debris I grab my Nourishing Dry shampoo, and from 6″ away from my root I spray the area. I like to wait a couple of minutes before taking the pads of my fingertips to massage my scalp, this way you give the formula enough time to absorb any oil for it to work. This is a very common mistake for people who think that it works straight out of the can, but give it a few and you'll look and smell great!
For my family and I, we made it with everything intact. For others, there are some of my friends with no power, and the worst of it is there are still people with no homes from Hurricane Harvey in Texas and the mass destruction in the Caribbean from Irma.
Here are a few places to donate to. Any amount is appreciated.
J.J. Watt Houston Flood Relief Foundation
SaveSave