If you've heard of our infamous mermaids in Florida than you know very well of where to find them, and that's Weeki Wachee Springs State Park, but besides this amusement park, the natural springs connected to it was a hidden gem that my bestie Iris and I discovered together on one of our adventures. Here's a blog summing up our Kayaking at Weeki Wachee.
" A good friend listens to your adventures,
a best friend makes them with you."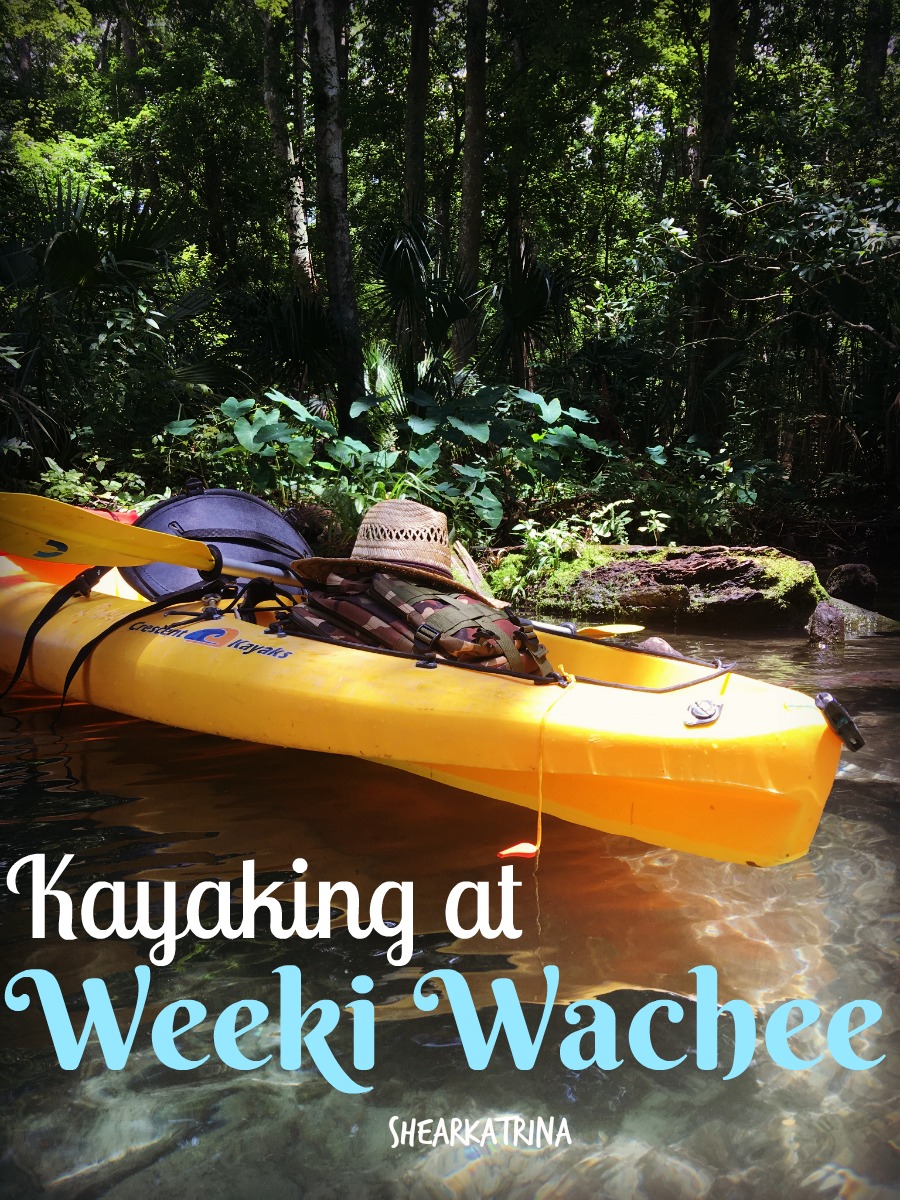 Winning from a Bummer Situation
Iris and I have been talking for the longest time this summer to get away from city life and check out Weeki Wachee Springs. It's noted as one of the top 10 state parks to travel to in Florida and when you live here, there's no excuse not to venture out there at least once in your life.
Open since October 13, 1947, by a US Navy veteran, Newton Perry, he found the springs that was named after Seminole Indians which means "little springs" or "winding river." He cleaned up the springs, and invented a machine that flowed oxygen from a tube, from a generator, for a "free flowing air tube," for what you see now that the Mermaids use today. Sorry to bust your bubbles, not real Mermaids, but his idea was to hire pretty girls to swim underwater, eat bananas, and do underwater ballet for his 6 foot deep submerged theater. Well, what do you know, it was a hit and since then, people around the world can view his classic sideshow today.
Coming from Orlando it took us 1hour and 45 min. which didn't seem that long at all listening to Paramore and reminiscing about my Bachelorette party a year ago in Tampa, which the city wasn't too far off from.  When we arrived we got nervous because there were signs up and down the park's lawn entrance saying "full capacity." It was so weird because it was on a weekday, Monday, and 11am. As we talked to the administrators turning us away we found out that we had to reserve tickets prior to coming to the springs.
Buccaneers Bay was an amusement park connected to Weeki Wachee Springs that  was a popular destination for kids during their summer vacation.
I felt like I let my girl down, we've been passing articles of this place back and forth and with the extra hype we get slammed in the face with a big fat "YOU SHALL NOT PASS!" Okay, that was a bit dramatic but my heart broke and I struggled scrambling to figure out Plan B.
Buccaneer Bay / Weeki Wachee Springs
6131 Commercial Way, Weeki Wachee, FL 34606
352-592-5656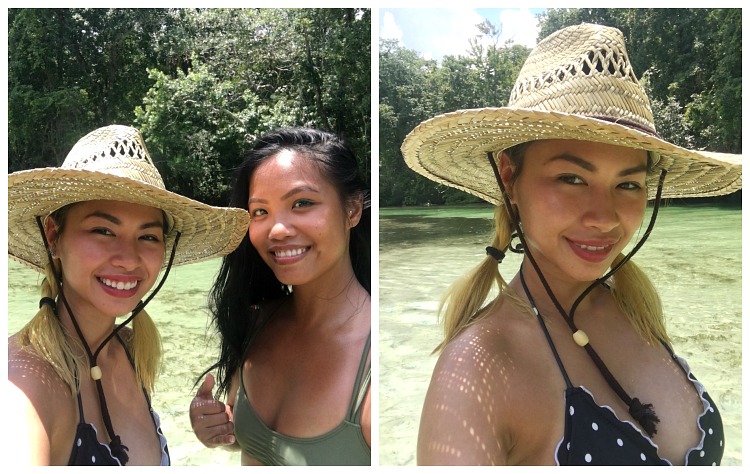 The Kayak Shack
Google saved the day when I researched things to do around Weeki Wachee. 4.7 stars and 190 Google Reviews led us to the Kayak Shack. To not make the same mistake, I quickly dialed the number to reserve 2 kayaks. They do offer paddle boards ($30) and double canoes/tandem kayaks as well ($35) all day rentals till' 5pm. They do hourly rates as well, for 2 hours minimum. They don't require a reservation but while supplies last. When, we were there all they had left were single kayaks when we really wanted one together, and boy how I wish they had one because my arms ached (more on that later). Located at the edge of the springs we boarded off their dock and headed up the spring against the current.
5414 Darlene St, Spring Hill, FL 34607
352-610-4169
Just Around the Riverbend
Paddling through the narrow spring way was channeling my inner Pocahontas. Winding around cool bungalows, rope swings, passing manatees, was just the tip of the iceberg. We also, saw a cool snack shack, which was like a floating food truck. Perfect after paddling to grab a nice bite to eat and wade in the knee deep water, which there was pockets of them throughout the river. It almost seemed as if the deepest part was 5feet, at least what we mostly ran into.



Shown up by Some Chil'ren
We stopped every now and then to take selfies than ran into a fallen down tree. All these kids stopped to park their canoes to jump off and to see these children doing it, I turn to Iris, "we have to!" With Iris's Go Pro in hand we tied are kayaks to the side of the river to some branches and climbed up this tree. It was sturdy yet slippery with the gross algae layered on it, but we managed to climb on top. Worried about the depth Iris asks if I could jump off, just watching children do this, I didn't mind so I gladly obliged to check for her.
As I jump fearlessly, I gracefully touch the 5 foot deep water, popping up to start doggy paddling to my kayak. Growing frantic I quickly realize I'm not moving. Either I was so tired from paddling up stream or the 5 mph current was too strong for me to swim, or I just realized I'm a horrible swimmer. I calmly, passive aggressively ask Iris to jump off and save me. Of course she thought I was joking because I wasn't swallowing water – yet, I just knew in my heart that in a couple of seconds my arms would give out and I'm going down, the current will take me away to a mob of gators that would eat me unconscious until I would wake up getting ripped apart alive. She jumps off and tells me to hold her by her neck as she tries to swim to the kayak but again we are not moving.
Before I could sacrifice myself to die and allow her to live to see another day, my final wish for her to live her life like I would have wanted her to, we were so thankful that there was a squad of tweens on canoes, one specifically who pulled me to the shallow waters to reach my boat. Forever thankful.
I'll be back…
We had to turn around because a storm was on it's way and with the dramatic jump off a stump, I was absolutely done for the day. Iris and I turned around, kayaks a lot easier heading back because we weren't fighting against the current, it was actually a nice smooth faster ride. After docking on time, before we left Weeki Wachee we ended up at a restaurant right by the Kayak Shack that overlooked the springs. The best ending to an amazing adventure with my bestie, we will definitely be back.
What to Bring for Kayaking at Weeki Wachee (besides the obvious)
Waterproof Scuba Bag
Waterproof Phone Case
GoPro
Straw Hat
Insect Repellent
Water Shoes

Comment below for the best springs in Florida. My bucket list will thank you.
Posts you may be interested in…
SaveSave
SaveSave
SaveSave
SaveSave
SaveSave
SaveSave