Trendy restaurants pop up all the time in Orlando and once I hear about it I'm there front and center with my mouth hanging wide open screaming – "FEED ME!" For a few months now I've been hearing about a new Japanese BBQ spot, called Gyu Kaku, a place over on the popular Orlando strip called Restaurant Row, which is in Dr. Philipps, a road that is surrounded by awesome delicious eatery. Among those are popular O-town favs Rocco's Tacos and sushi restaurant Dragonfly.
Gyu-Kaku
7858 Turkey Lake Road #100
Orlando, FL 32819
(407) 613 – 5056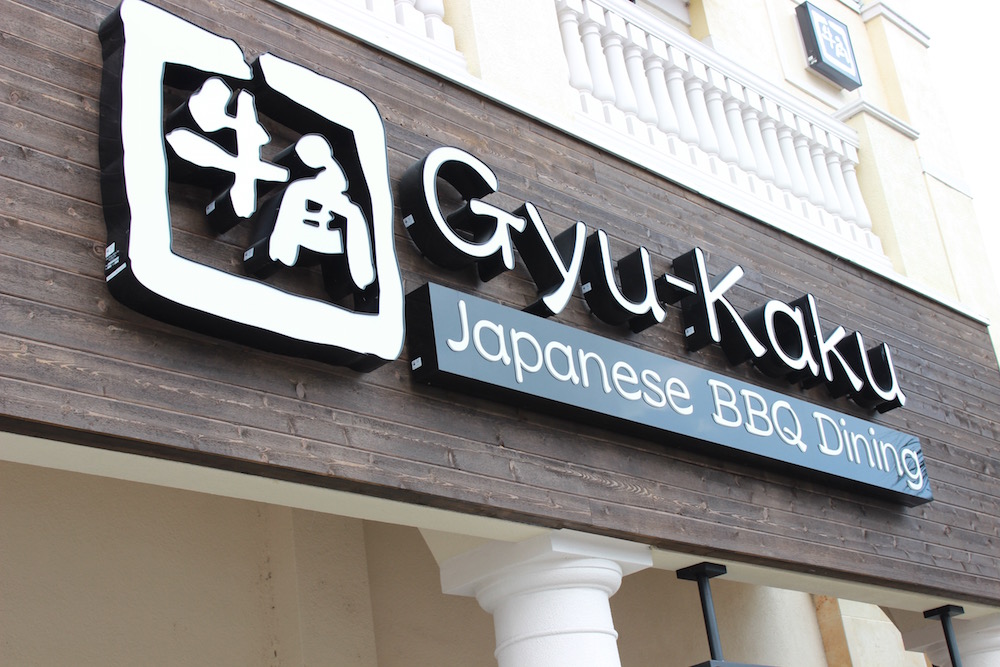 After a good hour of searching for the best fishing pole at Bass Pro Shop on International Drive, Gary and I decide to drive 15 minutes away to this restaurant that everyone's talking about. My good friend Iris had already been there quite a few times and raved about how awesome their happy hour was. Why not since we were in the neighborhood!?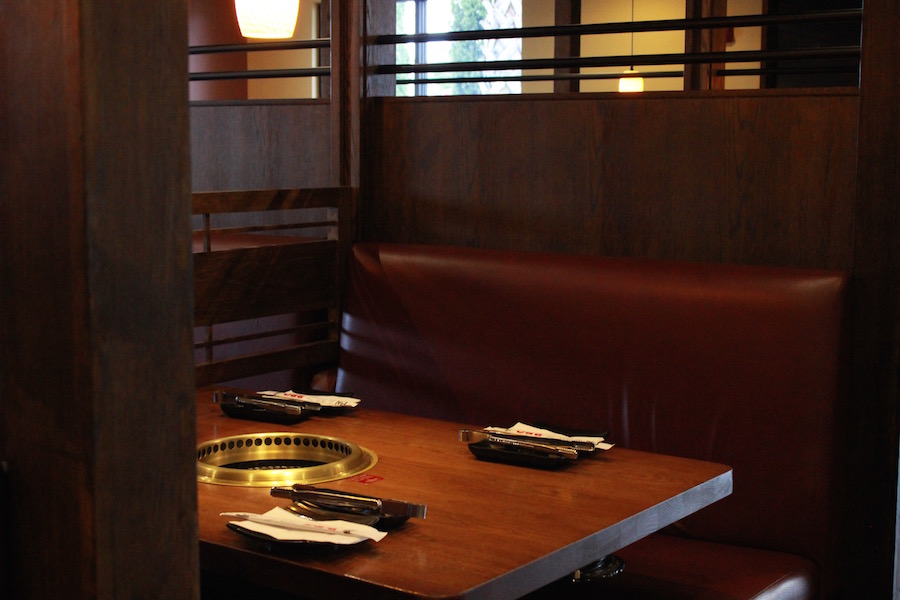 So we took a chance at going and it was an awesome experience. We headed there at 1pm because I thought Happy Hour ended at 3pm but it's actually Monday all Day, and Everyday from open to 5pm and 9pm to Close. You might think that's too good to be true and they only have limited selections but it was a perfect size. One of the meal lunch combos was pick 2 BBQ items for $10.95 and it comes with rice and soup. Honestly, that was enough for me! They do have one that's a 3 BBQ item combo but thats $14.95, for any of those guys and their protein kick.
The idea is super cute, with the Japanese Decor and the bbq pits right in the center of the tables in your own wood screened both. It was intimate and fun, a rekindling of Gary and I's single days when we used to have date nights at Kobe Japanese Steakhouse. This meal was different though because you get to cook yourself which builds a fun atmosphere that can be experienced among friends and family as well. I definitely will  go back for double dates with my hubby.
I've had the garlic shrimp, pork belly, and of course, the Horumon Intestines, which was super yummy. If that doesn't sound appealing try Yaki-Shabu Beef Miso or a taste of the  Garlic New York Steak. Unfortunately, not as much of a choice for Vegans but there are their assorted vegetables such as Mushrooms and Asparagus.


I'd say, for a fun date idea I definitely recommend this place, just for the personal bbqing and large a la carte menu. Also, if you aren't enjoying your Tinder date, at least you have an excuse to play with your food. Gyu Kaku was fun but I need a list of new places to eat. Comment below to shout out some other Orlando eats.
SaveSave