A new year for Brides to whip out their Dream Wedding Pinterest Boards for their hair consultations with Me. It's really hard to envision yourself as one of those idealistic brides plastered on the Knot Wedding Catalogues hoping to reach some sort of platform equal to perfect.
Well, I can't make you perfect but I can come close. To help you get the look for the perfect mane, check out these tips for your Wedding Hair Consultation.
 
Tips for your Wedding Hair Consultation:
Not that Dirty Hair. Wash your hair the night before and have it dried  before your consultation. (Blown Out with Thickening Spray preferably)
Pics Galore. Google search, Pinterest, etc. bundle a bunch of pictures that you like for your hair/makeup. Especially pictures that detail where you'd like your hair parted, detailing on the side, how high or low you'd like your hairstyle. What kind of textured curl you are looking for, every  detail can help your stylist envision your dream style with you.
Accessories. If you are thinking of having a veil or flower or whatever in your hair be mindful the style. Certain accessories can either be to large and bring too much exaggeration or create too much weight to your hair and can make the hairstyle  come apart. If you can get the pieces before the consultation to try it on before the final do, than you'll be set.
Extensions. Having your hair down is fine but having your hair full in pictures is important. For clients who want that Kim K voluminous long billowy hair I suggest some wefts clipped in. You can blow out the hair so much until Florida weather hits you and you fall limp walking down the aisle. (Check out Bellami Extensions for the perfect fullness)
The Higher to Heaven. For Wedding Hair and Makeup it's definitely more than an everyday look, more than most brides do to themselves, so when the final unveiling happens during consultations they always think that it's too much. Listen, it's your wedding day and these pictures need to be done right! If you think it's too much at first, take pictures with a Flash from far away and close up. Distance can give you a better look of what the outcome will be in your wedding photos.
Last year I did an amazing shoot shot with
Ms Elysia Griffin Photography and MUA Emily Benitez.
Here is the result of all our talents combined.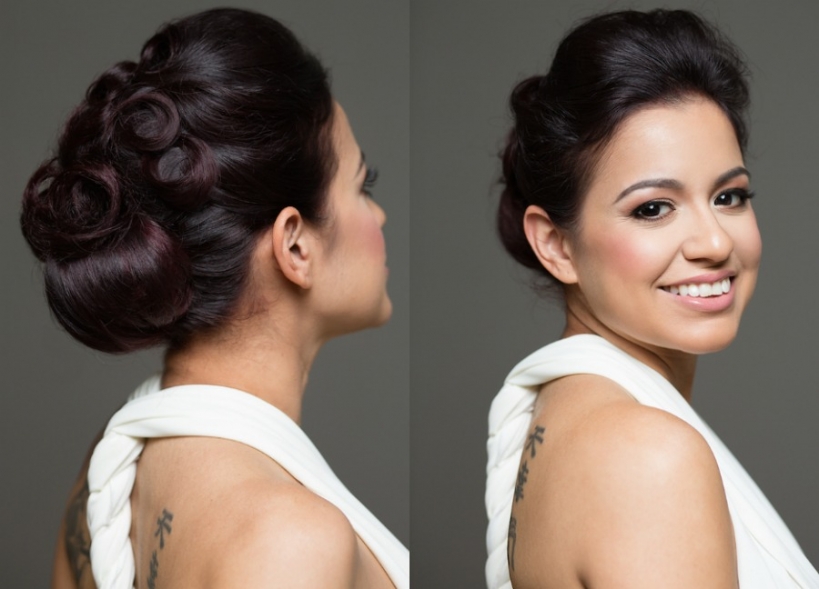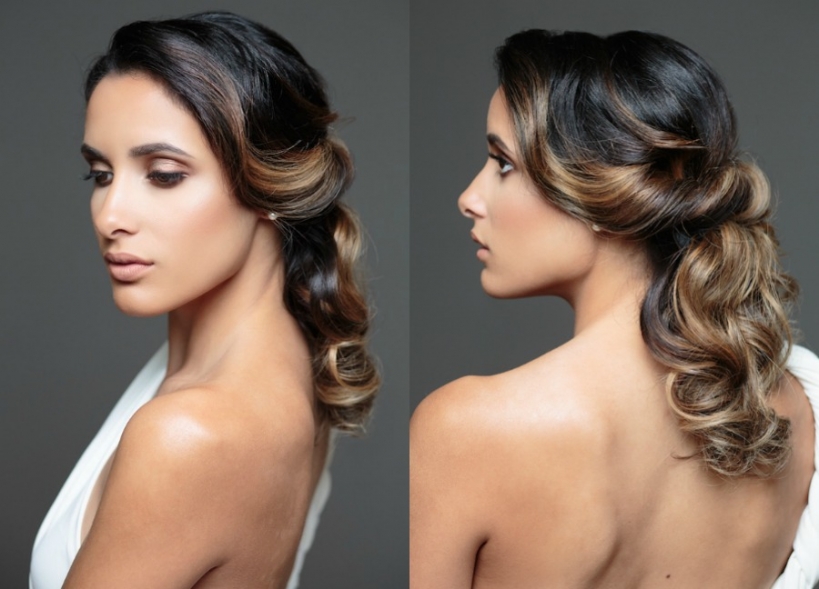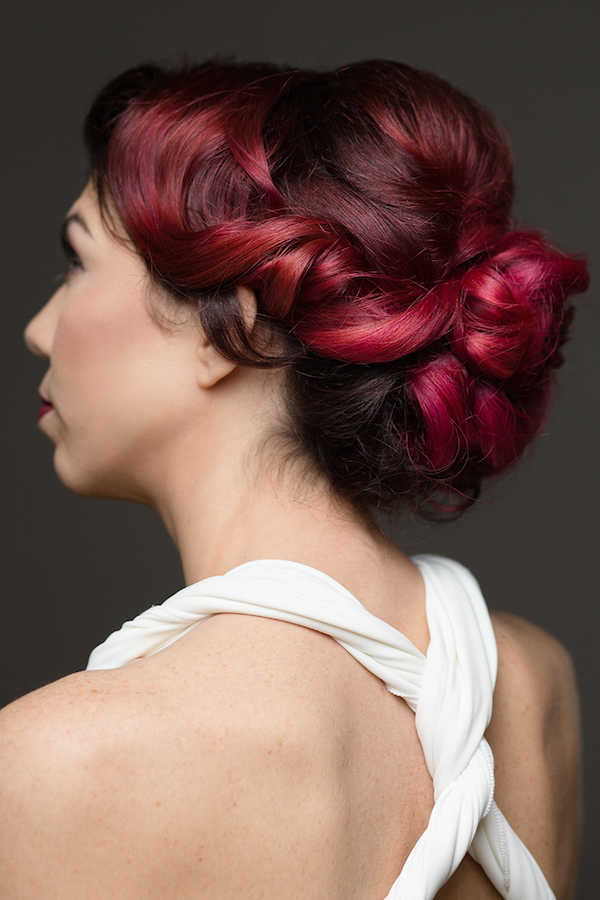 If you are interested in making an appointment with me please message me by e-mailing me at yourstruly@shearkatrina.com
with the date of your Wedding. Looking forward to seeing you Bride to Bes.
Special thanks to our models:
SaveSaveSaveSave
SaveSave